Success Stories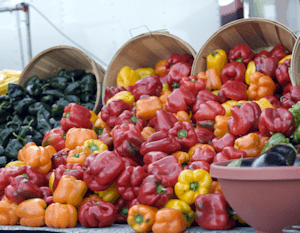 The knowledgeable staff at Flegenheimer International Customs Brokers has made my life so much easier in having to deal with our numerous international ocean freight shipments. Flegenheimer International, Inc. handles and deals with all of the politics and red tape involved in this industry, so that I don't have too! Last year our company gained a significant increase in our overall profits because of Flegenheimer International, Inc..
I would recommend their qualified team to anyone.
Preston Jack Saunders, IV.
President & Chief Financial Officer
Shark Eat Shark World International, Inc.
Melbourne, Australia
---
Thanks Sarah
I'm very appreciative of your promptly response caused whenever I need you, you're always there to help me. I'm very glad to work with you.
Thanks again
Sarah Duong
D&T Foods Inc.
www.dtfoods.com 
---
Dear Anh,
I just wanted to take a moment to thank you for yours and Flegenheimer's services. I have been very impressed with your work ethic, attention to detail, timeliness and dedication to customer service.
Please feel free to use me as a reference if you would like.
Thanks again and have a nice weekend,
Nils Larsson
CKF Foods, Inc.
www.ckffoods.com
---
To Whom It May Concern:
Flegenheimer has been exceptional with the service provided. Everything has been cleared through customs prior to it arriving at the ports. I have nothing but good experiences with Flegenheimer International.
Daniel Koi
Chief Financial Officer
Lorachell International/Source Vietnam
---
To Whom It May Concern:
I have been in the Distribution industry for over 20 years. Never have I witnessed the on-time service, and the commitment to getting it right the first time that I am experiencing with Flegenheimer.
Eric N. Stevens
COO
Lorachell Corporation/Source Vietnam
---
Dear Mark and Rodney,
It is rare for our company management to pause in today's hectic business environment to write a letter commenting on services provided to Ecogate, and even more unusual that such a letter would be complimentary. However, the recent heroic efforts of Flegenheimer Customs Brokerage Mark & Rod have caused us to reflect on the history of our business relationship.
Ecogate first imported manufactured products into the U.S. more than 10 years ago. At the time we believed, perhaps like most entrepreneurial companies, that we could do everything ourselves. In the midst of our frustrations with the Los Angeles Customs Office, a government employee recommended that we contact someone who knew how the process worked, and they actually mentioned your firm by name. Your name is also highly regarded by Cargo representatives, namely British Airways.
Today, our business depends on efficient processing of frequent shipments from Europe and China. We have speculated about why Flegenheimer seems to stand above your competition in efficiently processing these critical imports. Perhaps your expertise handling perishable fresh products has helped you develop the skills needed to expedite our orders of manufactured goods. Maybe your long history of professional services has given you the reputation, contacts and relationships necessary to "get things done" when it would appear impossible or take longer for others. Whatever the reason, Ecogate could not be more satisfied with your service – from that first "rescue" more than 10 years ago to the extraordinary support we received again last month.
From all of us at Ecogate, thank you for your continued outstanding service in support of our customs brokerage needs.
Sincerely,
Petr Litomisky, CEO
Ales Litomisky, President
Ecogate
---
Flegenheimer means professional and efficient.
Grace Wu
Fortuna Sea Products, Inc.
www.fortunasea.com 
---
Your service is excellent! We value you very much.
Best Regards,
Roger Mou
Ocean Touch Corporation
---
I have had a wonderful experience with Flegenheimer for the last 6 years. Sarah and the Flegenheimer staff has been helpful and it has been a pleasure to work with them. When a problem occurs, it is taken care of right away. I appreciate all the help and detail information about our account that Flegenheimer has given us. We at An O Fine Foods, Inc has recommend other companies to Flegenheimer because of their great service.
Mandy Huynh
Office Manager
An O Fine Foods, Inc.
---
To whom it may concern;
Our company name is Linco Sales and Marketing and we are importers of seafood items from all over the world. We've used many customs brokers in the past prior to using Flegenheimer. For the past 5 years or so that we've been using Flegenheimer, we have only had good experiences with little or no problems and whatever little problems we've had, Sarah Morelan has taken care of them for us. This includes all aspects of business from documents to delivery to our cold storage. When Sarah is not available, Sonia or Rod would answer and address any problems, questions or concerns we may have. In our business that's called a partner you can count on and not have to worry about that end of business. We appreciate everything that Flegenheimer and Sarah have done for us and we would recommend them to anyone wanting a customs broker.
Lee Weiss
Linco Sales & Marketing LLC.
---
After 20 years with Flegenheimer, there has been no need to look elsewhere. I am in the perishable business and so is Flegenheimer. There couldn't be a better marriage. Any challenges are met head on and dealt with in a timely matter.
Dan Ketelaars
President
Danko Foods Inc. 
---
To Whom It May Concern:
Over the years we have had a wonderful relationship with the staff of Flegenheimer International and more specifically with Ms. Anh Tran. The Harmonized System can be very intimidating and difficult for the layperson to understand and Anh has worked very closely with us to insure that our shipments are properly classified and that the appropriate duty is paid.
She has always been very responsive and diligent with regard to clearing our containers on a timely basis. She understands the sense of urgency that we as importers have in getting our products cleared on a timely basis and that…"time is money". We have utilized other customs brokers in Los Angeles and other ports and have found that Flegenheimer consistently does a great job for us.
Please feel free to contact me should you need any further information.
Sincerely,
Brad Knipp
Vice President
Pacific Giant Inc.
---
In the time I've worked with Maggie of Flegenheimer things have run smoothly and on time. She has always been available when needed and her work habits are very professional. I can speak the same for the fresh business they handle for Camanchaca. Being on opposite coasts has never been issue. Thanks for your hard work.
Michelle Vazquez
Camanchaca, Inc.
Logistics Coordinator