Personnel Profiles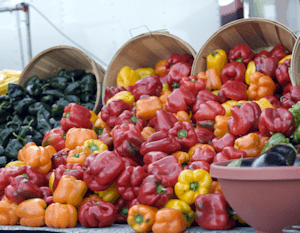 William Flegenheimer
President

Bill Flegenheimer has been a leader in the International transportation industry for over 40 years. His career began in the 60s with Coppersmith in Los Angeles where he was responsible for operations and client relations. Bill started his own brokerage in 1977 and began specializing in perishable shipments entering the port of Los Angeles. Bill's unique understanding of the business allowed him to create a specialized service for perishable commodities. He was the first broker to introduce 24 hour service and maintained a staff around the clock. This allowed the safe handling of perishable freight at all hours of the day. In this way, perishable commodities left at the airport would be immediately moved to cold storage or their ultimate destination to avoid the spoiling of product. This saved importers thousands of dollars, lowered their risk and increased their turnover. Later the company added an ocean freight department and export department. Bill has been a member of the LA Customs Broker Association for 30 years and has been a member of the board for over 10 years. He has also sat on the board of several distinguished associations and committees like the US Food and Drug Administration, LAX Airport Committee, the National Fisheries Institute, California Fisheries and Seafood Institute and various government agency committees and groups. Today Bill, remains involved as Chairman of the Board for Flegenheimer International and has turned over the day-to-day operations to Rod Flegenheimer and Sonia Medina.
---
Rod Flegenheimer
General Manager

Rod Flegenheimer is in the "Team Leader" for the Air Freight Department at Flegenheimer International. He is a licensed Customs Broker and Certified Customs Specialist. His responsibilities are to ensure that freight is cleared through U.S. Customs, FDA and the other appropriate government agencies in tariff code regulations and duty assessment. He works with his team in providing 24-hour service at Los Angeles Airport. The Air Freight Department maintains strict performance criteria that includes timely processing, 100% file accuracy, and proactive communications. They measure these performance standards on a weekly basis and team members pride themselves in continually beating their own performance. Rod and his team are totally committed to consistently exceeding client's expectations and getting their products cleared through Customs and the other government agencies quickly and with no hang-ups. If you have any questions regarding air freight issues, please do not hesitate to call Rod or one of his team members.
---
Sonia Medina
Operations Manager

Sonia Medina has been with Flegenheimer International since 1986. As a licensed Customs Broker and  Certified Customs Specialist she is a member of the National Customs and  Freight  Forwarders Association. These affiliations ensure that she remains current on all  the new  rules, regulations and changes that occur in the Los Angeles, Long Beach and LAX ports.  In her 27 years working with the company, Sonia has experienced many of challenges and problems that importers face, which has given her a diverse amount of valuable knowledge and experience that she shares with  customers. This has helped importers navigate the complicated regulatory landscape with minimal delays.
---
The Flegenheimer Team