Live Cargo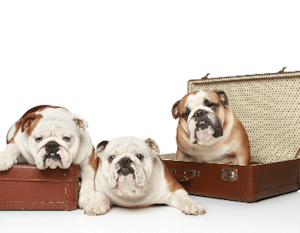 When importing a shipment of "Live Cargo," timing is of the essence. It is critical to minimize the time that the animal or organism is sitting at the port or at a holding area. It is critical that your Customs Broker understands that your shipment needs to be handled with the utmost care and speed.
At Flegenheimer International, we help to coordinate the inspections and releases of all government agencies required for your particular shipment. The range of Government agencies involved for the importation of live shipments can vary. Some of the agencies involved are CBP, Fish & Wildlife, USDA, USDA Vet services CDC and Public Health. Depending you your particular shipment, you may be required to obtain an import permit for one or all of these agencies. Flegenheimer International can help you navigate all the Government agencies and documentation so that your shipment is not sitting around longer than necessary.
Some examples of live cargo that we have helped our customers import are:
Dogs
Tropical Fish
Corals
Lab Mice
Tunas for Aquaculture
Insects
Reptiles
Butterflies
Lobsters
Eels
Tissue Cultures
Horse Semen
Contact us for help with your live cargo shipments.