Meat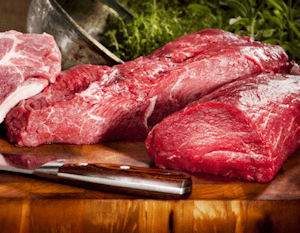 Flegenheimer has assisted clients with the importation of most type of meats into the US. Depending on the type of animal from which he meat is taken, there are various regulations and government agencies involved. Whether the product is farm raised or wild will also have an impact on the regulations and government agency involvement. Certain products may require passing through  a USDA approved facility in the country of origin. For instance, cuts from a cow or sheep require health certificates and require a release by CBP and two branches of USDA, APHIS (Animal and Plant Health Inspection Service) and FSIS (Food Safety and Inspection Service). If you are importing cuts from a deer (venison), it will require an Export Permit from the country of Origin and releases by CBP, APHIS, FDA and Fish & Wildlife. Flegenheimer has experience in all varieties of meats from ruminants, poultry, equine, swine, game birds, hunting trophies and many others.
Here is a list of some of the products we have helped our customers entry into the US:
Beef
Wagyu beef
Beef Jerky
Venison
Lamb
Veal
Iberico pork
Iberico pork fat
Kangaroo
Ostrich
Alligator
Prosciutto
Parma Ham
San Daniele Ham
Mortadella
Salami
Dried meats
Cured meats
Frogs legs
Rabbit
Hare
Partridge
Squab
Pheasant
Guineahen
Quail
Grouse
Hunting trophies
Contact us for help with your meat shipments.