Produce & Herbs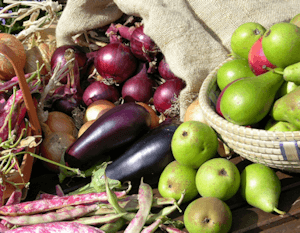 The American people want their produce year around. Due to limited growing seasons in the US, America has to import produce and herbs from countries like Chile, The Netherlands and Mexico just to name few countries. Importing produce and herbs can be tricky. There are different regulations and permits required for different products arriving from different countries. You will also need to acquire an import permit from USDA for most items. USDA also requires a physical examination of most fresh produce that arrives in the US. For shipments arriving by air, we can assist in meeting the agriculture specialist at the airline to help with the exam. For shipments arriving by ocean, we can help to set up the inspection and monitor its release. Flegenheimer International has been helping our clients import fresh, frozen, and dried produce and herbs from the wild and greenhouse grown for years and can help you navigate all the different Government agencies and regulations.
Some of the products we have assisted our clients with are:
Bell peppers
Tomatoes
Chili peppers
Squash
Zucchini
Rambutan
Dragon fruit
Blueberries
Black berries
Acai berries
Aronia berries
Raspberries
Cape gooseberries
Strawberries
Passion fruit
Tamarillos
Oca
Ginger
Basil
Dill
Sage
Rosemary
Mint
Tyme
Chives
Mango
Papaya
Bananas
Pineapple
Asparagus
Salsify
Apricots
Avocados
Cherries
Dates
Olives
Plums
Jack fruit
Durian
Apples
Pears
Prickle pears
Pomegranate
Persimmons
String beans
Wax beans
Snow peas
Sugar snap peas
Eggplant
Cucumbers
Beets
Endive
Seaweed
Hearts of Palm
Bok choy
Celeriac
Truffles
Mushrooms
Shallots
Onions
Garlic
Chicory
Limes
Leeks
Okra
Corn
Guavas
Grapes
Kiwis
Currants
Coconuts
Contact us for help with your produce & herb shipments.