Dairy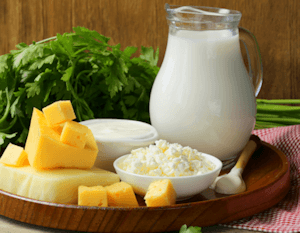 We all love our cheese. Though the US produces some great cheese, there are also some great imported cheese and dairy products. Parmigiano Reggiano from Italy and Roquefort from France, these are a couple of examples of cheese that is imported into the US. Other dairy products such as ice cream, yogurt, butter and milk are imported every day. There are a variety of regulations governing imports of dairy products depending on the type of animal the milk is taken from. We have seen dairy products that use milk from all kinds of animals such as cow, sheep, goat, and buffalo to name a few. Cow milk is probably the most regulated. With any type of import that contains milk product from a cow, it is necessary to provide the amount of cow's milk solids in kilograms. This is important information that should be on the commercial invoice as an entry cannot be made to CBP without it. Dairy is another one of those products that require more than just a release by CBP. FDA and USDA are usually involved as well. Each agency has its own rules and regulations. With our years of experience in helping our customers import these products, we can help you navigate all the rules and regulations required to bring your dairy products into the US.
Some of the products we help our clients import are::
Cheese
Parmigiano Reggiano
Grana Padano
Provolone
Pecorino Romano
Ricotta
Taleggio
Mozzarella
Buffalo mozzarella
Stilton
Roquefort
Edam
Blue cheese
Gorgonzola
Sbrinz
Gouda
Emmentaler
Chevre
Comte
Brie
Havarti
Kasar
Kesseri
Tulum
Feta
Camembert
Halloumi
Kefalograviera
Graviera
Kefalotyri
Manouri
labne
Butter
Milk
Yogurt
Whey protein
Dried milk
Contact us for help with your dairy shipments.